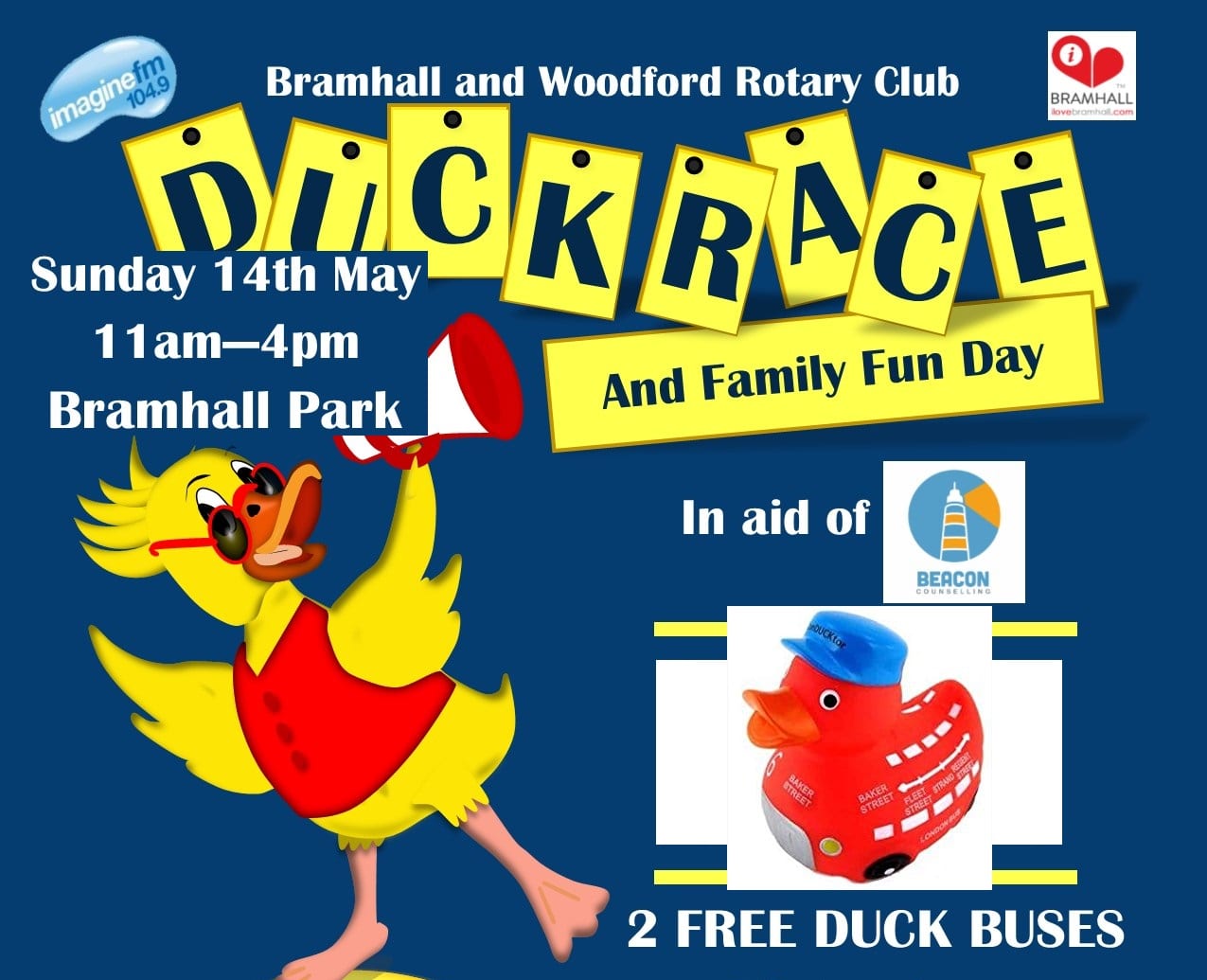 The annual Bramhall and Woodford Rotary Duck Race will take place on Sunday 14th May between 11am – 4pm at Bramhall Park.
This is a day of duck racing and family fun. There will be lots of activities to get involved including a bouncy castle, games, singers, dancing groups, craft stalls and much more! This year sees the addition of A Chinese Lion Dance, ferret racing and Zorb Balls.
Entry is free, although please do enter a duck into a race for £1. There are 2 free duck buses with will take people from Bramhall Village, Hazel Grove High School and Stockport Rugby Club to the park.
Beacon is very grateful to be the nominated charity this year and means that we can not only raise money for our services but we can also raise awareness so that more people know who we are and how to get help. It is important to us to be able to show as many people as we can the difference we can make in people's lives. With your help in raising money for counselling sessions we can help people to reduce anxiety and depression, deal with trauma or difficult relationships and improve confidence and self –esteem. Together we can help people to liver happier and more fulfilled lives.
This year's duck race is set to be a great day and we're excited to take part. We will be entering our own duck so keep an eye out for it and let's see if it wins!